Surface any document anytime.
Use slash commands to search for the content you need when and where you need it, in your Slack conversations with your colleagues. No more disappointing fumbling to find or share the right content in different systems.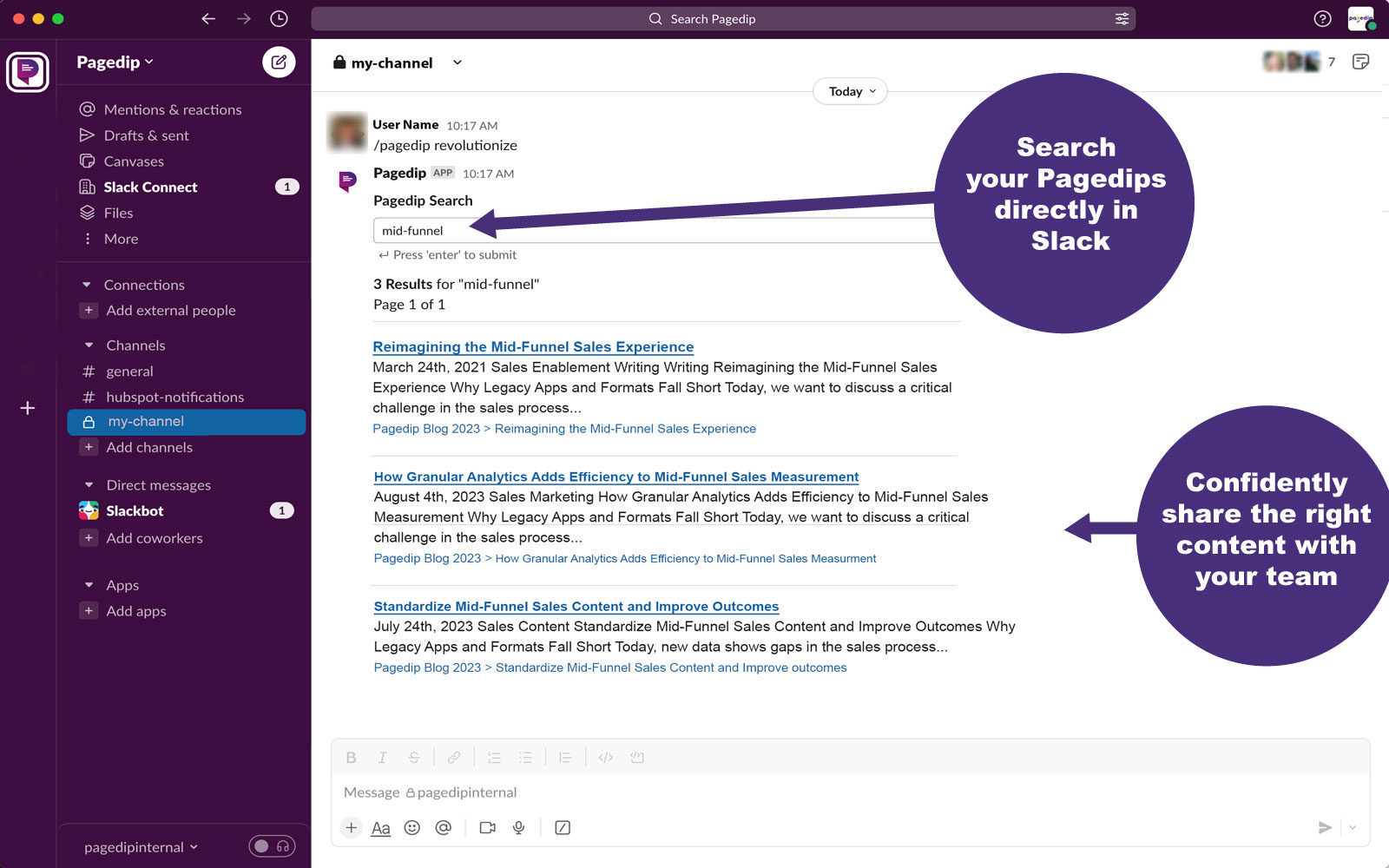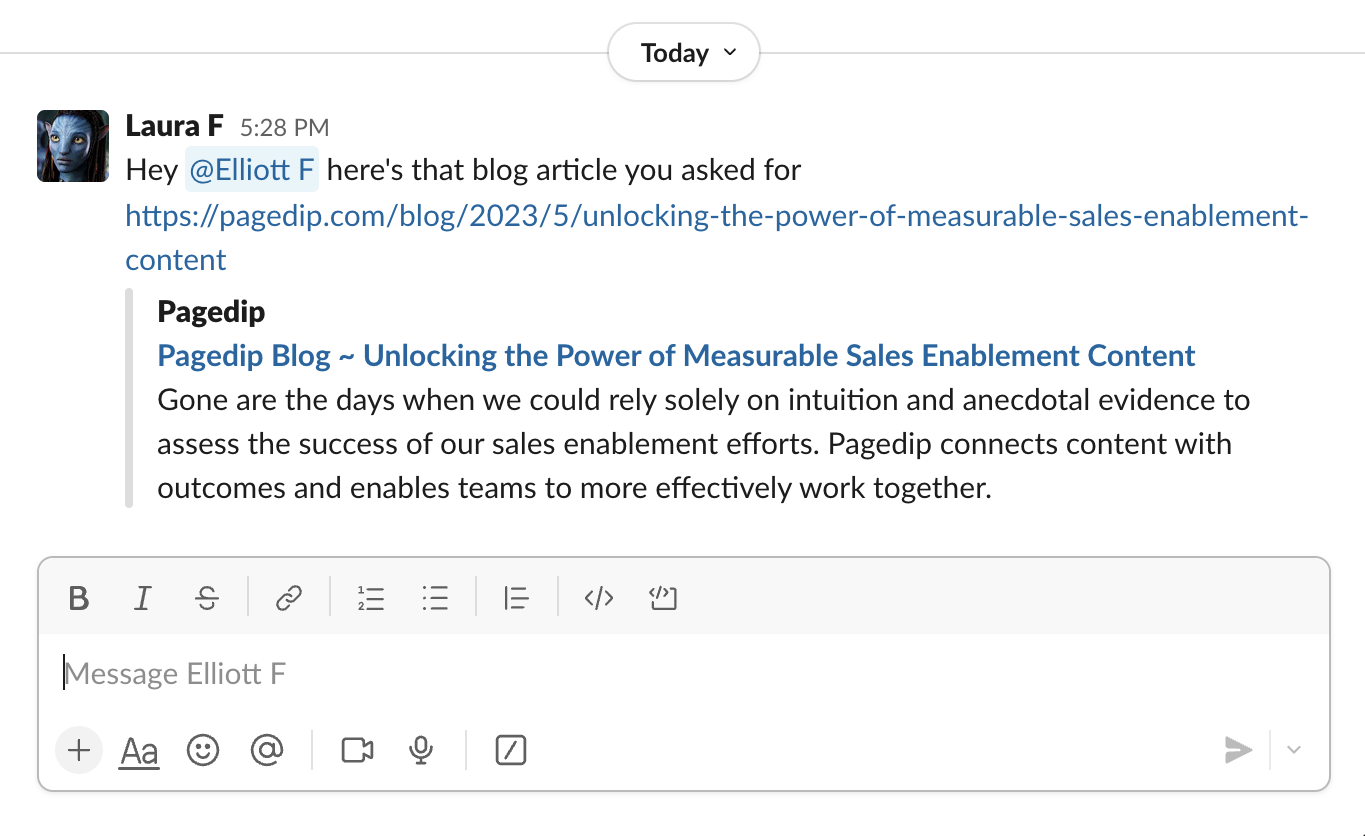 Share what you find right in Slack.
Spare yourself and your team the aggravation of locating and confirming the right content is being shared with previews and simple URL sharing.
Coming Soon
Get notified when content is updated.
Know when you need to re-up your knowledge or grab the latest customer story with notifications of only the content that matters to you.
Cut time to publish in half.
Get instant notification when workflow milestones are met so you can get the right content in front of the right people at the right time, every time.
Frequently Asked Questions
What is a Slack integration?
Slack integrations (aka Slack apps) help you work with other online tools and services without leaving your workspace. Choose from Slack's app directory so you can add and use apps to run custom and specific commands within your channels.
Are Slack integrations free?
A free version of Slack lets you add up to 10 apps. Meanwhile, there's no limit to how many apps you can integrate on Slack's paid plans. When you have a Pagedip account, you can integrate your account with Slack without any issues.
Who can use this integration?
Anyone with a Pagedip account can use the Slack integration. If you're part of a Slack workspace, you might need to reach out to your administrator to request the installation of the app integration.
How can I start using the Pagedip app for Slack?
Head to the Slack app directory to get started using the app. Simply click on the "Add to Slack" button and follow the commands to connect your account. You can find it on the left sidebar under Apps once installed. Learn more about what you can do with this Slack integration in our Help Center here.
Where can I view the Pagedip privacy policy?